Team
---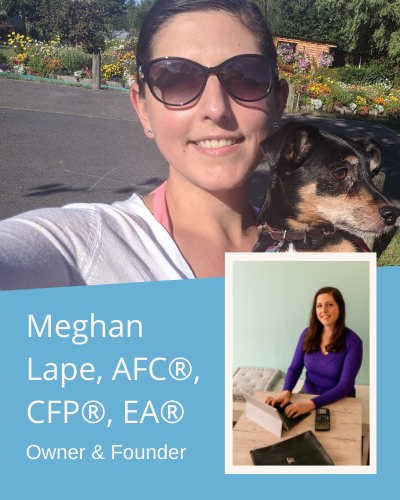 Not everyone has the inclination or time to spend planning their finances and life goals. My passion is to not only assist with this, but to also help others transform their finances into personal advocacy. I help Millennials and Generation Z find ways to support their ideals and end support to anything that may be sabotaging their goals. 
I know that every family is unique in their dynamic and needs, which is why I believe financial plans should be customized to each family's circumstances, no matter the gender or sexual orientation of its members, or number of relationships involved. 
My educational background includes a Bachelor of Science in Accounting from Franklin University and Master of Science in Family Financial Planning from University of Nebraska-Lincoln. I have also earned my designations as a certified financial planner, accredited financial counselor, and enrolled agent. 
Even with all this, I believe my best quality is not listed above. I am committed to the continued cultivation of empathy and trying to understand each person exactly where they are at in their journey. This is what makes me great in my field, though perhaps not always the most humble. Regardless, I am thrilled that I get to wake up every day and do what I do for the best clients I have ever met. Perhaps this is also what you've been looking for in a financial advisor. If so, I would love to work with you!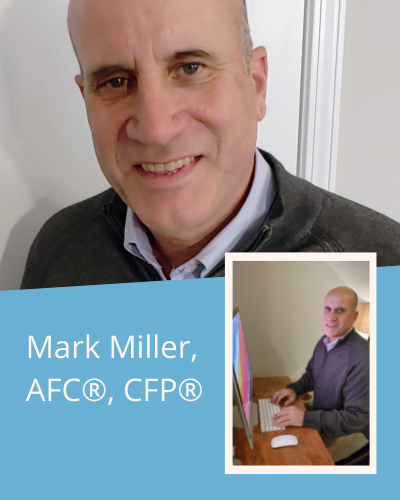 Hi! My name is Mark Miller and I am a Financial Counselor at Conscious Impact Financial Planning where I have the privilege of helping our clients to build financial plans in harmony with their passionately held desires, values, and intentions.  I am committed to helping ANYONE who feels they need an advocate or partner to navigate the myriad of financial decisions they face in their lives.  At Conscious Impact I am proud to be part of a team focused on supporting and advocating for EVERYONE seeking financial guidance, regardless of gender, sexual orientation, or lifestyle preferences.  
As far as my professional qualifications, I am a graduate of the University of Scranton with a Bachelor of Science in Economics/Finance and later earned the CERTIFIED FINANCIAL PLANNER™ and Accredited Financial Counselor® certifications. It was during my undergraduate studies that I first became fascinated with how the economy and financial markets function in our society and I knew that I had found my life's calling.  Despite my enthusiasm for all things money, I understand that for many, personal finance can be a frustrating, confusing, and perhaps even an intimidating aspect of their life and I have made it my mission in life to help folks take control of their finances and pursue their dreams.  
In my personal life I feel it is my obligation to give back to others and be an agent of positive change in my community.  I have found that volunteerism is a wonderful way to build stronger communities by bringing folks together from all walks of life for a common goal.  Two areas that are particularly personal to me are helping those suffering from drug and alcohol addictions as well as financial literacy education programs and I have been involved for many years in community-based programs addressing these issues.  An unexpected result of my volunteering however is that I am confident it has made me a better Financial Counselor since it has taught me that to make real change in our lives it is best done by working together.  I believe we can accomplish far more working together than we ever could on our own.  I bring this spirit of fellowship and cooperation now to the work I do with my financial counseling clients and would welcome the opportunity to collaborate with you on your financial goals and dreams.
---
We are currently hiring! Please review our Career Opportunities page for current employment options with Conscious Impact Financial Planning.