Connect With Us
---
It's time, right? If you're like most of us, financial planning and wellness has been on your list for a while.
Yet, it keeps getting pushed back. Many times, the reason we hesitate is because we have fear. Fear of the unknown or where we see potential uncomfortable change. When you look back on your life 30 years from now, what do you want to feel — regret or relief, disappointment or fulfillment, embarrassment or pride?
While financial planning is best started as soon as you can, with us, we value financial education and wellness above all. We all have the power to change the direction of our story. Let us help make sure your next chapter leads you to the destination you've been dreaming of.
So, whether you are:
an individual seeking socially responsible investing
a family wanting a concierge financial advisor as you build your wealth
someone seeking an expert on their side and financial education to be your own financial planner
a business owner seeking a financial wellness program for your employees or team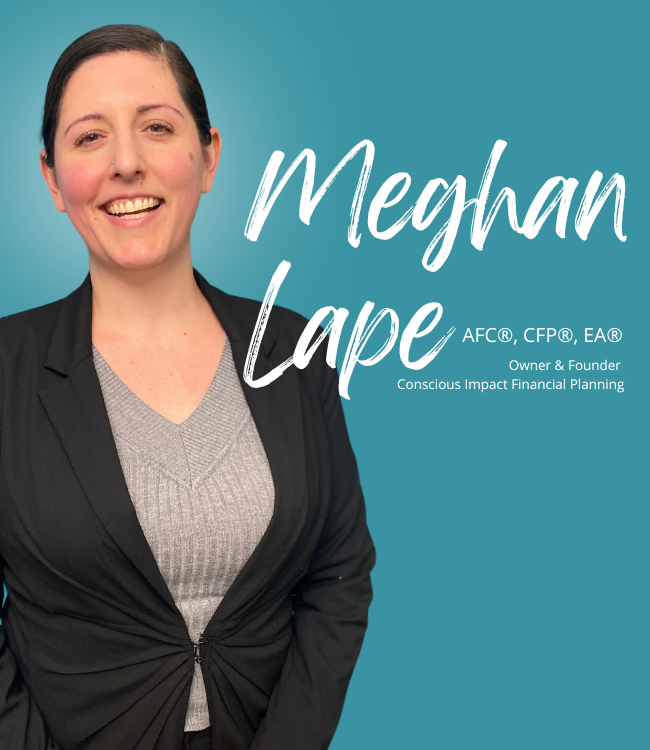 We want to help you where you are at now – to help you grow into who you want to be and establish security with your finances, while investing in causes and companies who honor your shared conscious values.
Click below to schedule your complimentary initial virtual financial planning session with us.
We can't wait to hear your story.