Daily spending habit tracker and map your spending workbook (become your own financial planner!)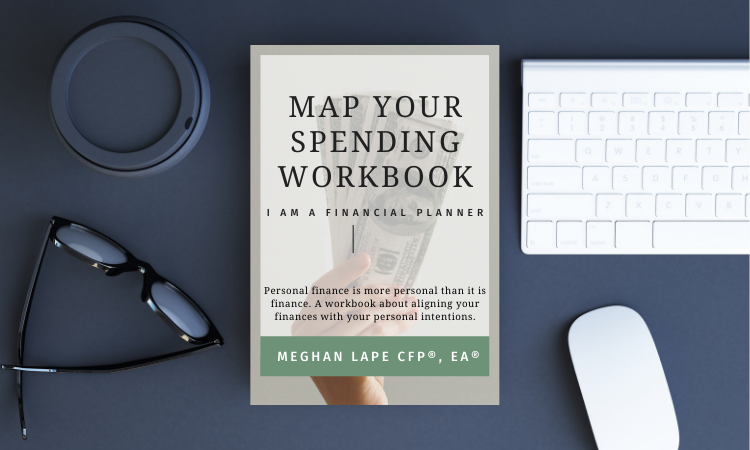 Taking the time to organize your finances in a way that makes sense for your lifestyle is at the core of this workbook.
There is no one "end-all-be-all" method of getting your finances in order, but this workbook will teach its users valuable lessons around money management and creating a more secure financial future. The "Map Your Spending Workbook" was designed with one intention in mind: to cultivate awareness around money management and financial planning so more people can feel as if they're finally in control of their financial future.
Flip through a virtual sample:
Conscious Impact Financial Planning Founder & CEO and financial planning expert Meghan Lape crafted a spending workbook centered around tracking your daily spending habits with the goal of creating ones that will better serve your financial life.
What many people don't expect when they work with CIFP is the human aspect they bring to the table. We've all made our fair share of mistakes in this world, but many of these mistakes helped Meghan and the CIFP Team become the competent advisors they are today. Without these lessons, we would be left referencing textbook material and subjective news commentary, which can be unhelpful at best. CIFP's hope for every one of their clients is that after each meeting and learning opportunity (e.g. the Map Your Spending Workbook), they'll feel more confident and rest assured that their money is here to be an engine of opportunity.
Meghan Lape began Conscious Impact Financial Planning with a similar intention in mind. Our slogan: "pairing world-class service with down to earth conversations" is truly at the core of everything CIFP does.
Ready to get organized?