Do you want to invest in a company that does good? Or do you just want to make money? It's possible to do both. But if you're serious about making an impact, there are some essential things you need to know first.
Investing with purpose is a way to put your money where your beliefs are. In this article, we'll look at what ESG investing is and how it can help your portfolio – while also doing something meaningful for the world.
What Does Investing With Purpose Mean?
Investing with a purpose means you invest in companies that are trying to do better in the world. You might invest in companies that protect the environment, take social responsibility measures, or have a strong stance on specific governance issues.
Investing with a purpose isn't just about a company's bottom line but how it gets there. Are they making socially, environmentally, and economically intelligent decisions?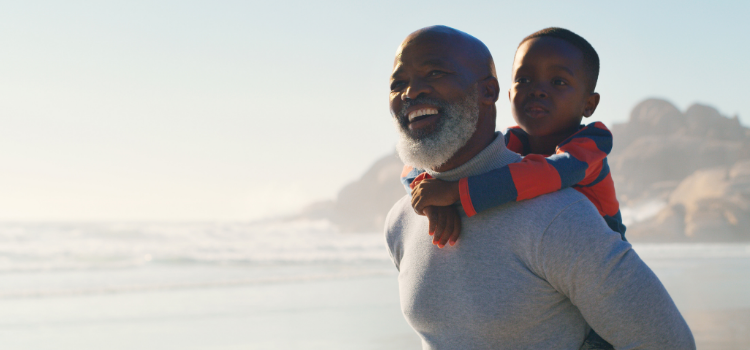 Reasons to Purposefully Invest Your Money
Many people invest with a purpose for different reasons, but here are some of the most common.
Aligning Your Investment Choices With Your Beliefs
You invest to make money, but what if you profited from something you didn't believe in or felt was wrong? Investing in companies that do the opposite of what you want will result in your choices not aligning with your beliefs.
You Can Make a Change
If you invest with a purpose, you do your part, even if you may feel like a small piece of the puzzle. Your funds help fund companies that do good around the world, have a larger footprint than we do and can make a difference.
High Returns
Of course, you invest for the returns, and investing with a purpose can be a great way to get the returns you need. Many ETFs and index funds with a purpose outperform broad indexes due to their diversification, lower costs (using energy-saving techniques, hiring exceptional talent, etc.).
Invest in Forward-Thinking Companies
When you invest with a purpose, you invest in forward-thinking companies. They are ahead of the problems the world has, and as more governance comes down on companies that don't do their part to protect the people, the environment, and the economy, they are less likely to face regulation issues.
How to Invest With Purpose
Investing with a purpose takes a little research. You aren't just going to invest in any company that is doing well. Instead, you should look at their social responsibility, impact on the world, the environment, or any cause of importance to you or similar companies (thematic investing).
For example, if you care about socially responsible investing, you might not invest in companies that sell addictive substances, or you may want to avoid companies that use fossil fuels. Social responsibility is an opinion, so you should figure out what is most important to you and find companies that feel the same.
You could also focus on investments with companies that focus on a particular impact on the world. For example, suppose you care deeply about the Black Lives Matter movement. In that case, you may want to invest your money in a company that is actively taking measures to mitigate these issues and encompass a feeling of inclusion.
Finally, you could focus on portfolios with the same theme or purpose. For example, if you want to focus on renewable energy, you could invest in portfolios that include only companies with the same focus.
Different Ways to Invest With Purpose
Although many terms related to investing with purpose are used interchangeably and overlap, there are technically three distinct ways you can invest with purpose. These three ways are ESG, SRI, and impact investing.
ESG stands for Environmental, Social, and Governance, which refers to how the practices of the company in those areas could impact their performance, and thus the performance of the investment. These ESG factors are a way to identify potential risks and opportunities for a business beyond the usual valuations, but the bottom line with these types of investments will still be based on financial performance.
SRI stands for socially responsible investing and goes a step further than ESG by actively eliminating or selecting specific investments according to a set of ethical guidelines. Thus, the investor chooses to only invest in companies that meet their specific criteria for ethical practices. For example, one may choose to exclude investing in companies that have human rights violations or who produce certain products.
Lastly, impact investing is investing in companies that have a positive impact in some way. In this case, the objective is to help a company accomplish goals that will benefit the larger society or have a positive impact on the environment.
Types of ESG Investing
Environmental
How does a company affect the environment? Look at their production process, overall carbon footprint, and what they believe in. Do they take measures to protect the environment? What about the vendors they use and the mission they post? You can tell a lot about what a company cares about and how they operate by examining their environmental impact.
Example: If you feel strongly about fossil fuels, consider investing in funds that do not include petroleum manufacturers or coal mining, such as ExxonMobil (NYSE: XOM) or Peabody Energy (NYSE: BTU)
Social
Social investing focuses on companies that promote inclusion both within the company and with their customers. They care deeply and do something about the exclusion of the LGBTQ+ community, African Americans, and any other minorities.
Their corporate culture is one of inclusion and not one that focuses solely on lining the pockets of the executives.
Example: If you feel strongly about pro-choice laws, consider investing in funds that do not include companies that fund anti-abortion campaigns, such as AT&T (NYSE: T) or General Motors (NYSE: GM)
Governance
Focusing on a company's governance means you look at how the board and executives handle the company. What types of decisions do they make, and how do they affect the environment, the community around them, and even the employees?
Example: If you feel strongly about companies who disregard government policies, or have several significant EPA violations, consider not investing in funds that include companies such as BP (NYSE: BP) or Marathon Petroleum (NYSE: MPC)
How to Find Financial Advisors Who Have Solid ESG Missions
One of the best ways to find companies with a solid ESG mission is to look at their ratings from organizations that measure a company based on their performance and initiatives. Many of these organizations score companies based on their environmental, social, and governance policies and practices. Several also provide an overall score and summary. This can help you quickly and easily identify companies committed to sustainability and responsible investing.
Use ESG Research Scales
Reputable ESG research scales will tell you where a company lands on the Environmental, Social, and Governance scale. Each scale is independent of the other, and it's essential to stick to reputable scales, including Bloomberg ESG scale, JUST Capital, Sustainalytics, or MSCI.
Use ESG Tools Sites
Financial advisors and others use a variety of tools to find value-based investments, including sites dedicated to investing with purpose. Two of the best are Ethos and YourStake, which provide value-based investing tools to help you choose which companies best align with your values.
Research Companies' Corporate Reports
Companies dedicated to ESG missions will publicly report their efforts and missions. Look for their measurable goals and what metrics they use to measure their progress in handling them. It's best to look at reports that follow the Global Reporting Initiative ESG standards.
Visit the Company's Website
You can also look at a company's website to see how they talk about their environmental and social responsibility initiatives. Many companies now have sections on their websites explicitly devoted to ESG reporting. This can give you a good sense of how seriously a company takes its social and environmental responsibilities.
Review the Company's Social Media
This one maybe a little more time-consuming, but check out social media. Companies that are making a difference in people's lives don't hesitate to share their stories with the world. Alternatively, if you don't have a company in mind, try searching for hashtags that companies are using, such as #sustainability.
Conclusion
Socially responsible investing doesn't mean lower profits, as some people think. With the right strategy, you can put your money where you want it, helping companies make the world a better place and earn profits. Investing with a purpose helps your portfolio, your conscience, and the world.
Hopefully, you found this article to help decide how to invest your money wisely, so it has the maximum positive effect on people, animals, or our planet. So take these tips to heart as you set out on your investing journey – because if there's one thing we've learned from history, it's never too late for change!